'Polio-Like' Illness Has Left Children Paralyzed In 22 States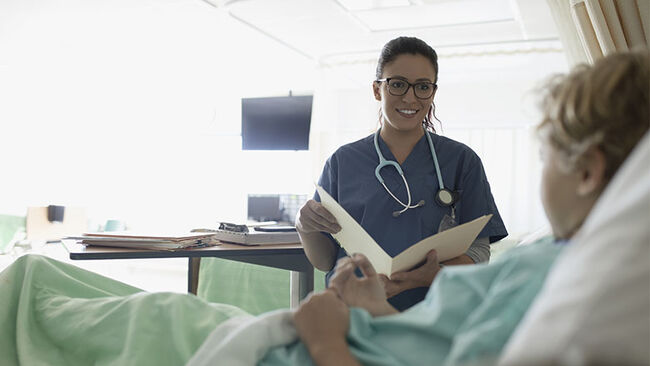 Health officials continue to be baffled by a large increase in the number of cases of acute flaccid myelitis (AFM), a rare polio-like illness that can cause partial paralysis in children and adults. Since August, health officials have confirmed 62 cases in 22 states and are investigating 65 additional cases throughout the country.
Officials from the Centers for Disease Control and Prevention (CDC) have said they do not know what is causing the recent uptick in AFM but stated that the increase follows similar patterns from 2014 and 2016. There is no cure for the rare illness and the symptoms can last for weeks, in rare cases resulting in permanent paralysis.
Dr. Nancy Messonnier, director of the CDC's National Center for Immunization and Respiratory Diseases, told reporters that the CDC has not "been able to identify the cause of this mystery illness."
"There is a lot we don't know about AFM," Messonnier said. "I am frustrated that despite all of our efforts, we haven't been able to identify the cause of this mystery illness."
There could be more cases of AFM, but it can be difficult for officials to identify them because it is not considered a "reportable disease," which means doctors and hospitals are not legally required to alert government officials if they diagnose a patient with the illness.
While the disease remains rare, Messonnier warned parents not to take any risks and to bring their child to the hospital if they show any symptoms.
"As a parent myself I understand what it's like to be scared for your child," Messonnier said. "Parents need to know that AFM is very rare, even with the increase in cases that we are seeing now. We recommend seeking medical care right away if you or your child develop sudden weakness of the arms and legs."
Photo: Getty Images